Introduction: A Closer Look at Creutzfeldt-Jakob Disease
Creutzfeldt-Jakob Disease (CJD) is a rare, fatal neurodegenerative disorder affecting the brain. This condition leads to rapid cognitive decline, neurological issues, and ultimately, death. Being aware of the symptoms can contribute to early detection and better management of the disease. In this article, we will explore the top 10 symptoms of Creutzfeldt-Jakob Disease and provide detailed information to help you better understand this condition.
CJD is part of a group of conditions known as prion diseases, which are caused by abnormal proteins called prions. These prions accumulate in the brain, causing damage to brain cells and resulting in a wide range of neurological symptoms. CJD can be sporadic, genetic, or acquired through exposure to infected tissue. The most common form of the disease is sporadic CJD, which accounts for approximately 85% of cases.
Early diagnosis of CJD is challenging because its symptoms often resemble those of other neurological conditions. However, timely detection and appropriate management can significantly improve the quality of life for affected individuals and their families. In the following sections, we will discuss the top 10 symptoms of Creutzfeldt-Jakob Disease, providing a better understanding of this complex and devastating condition.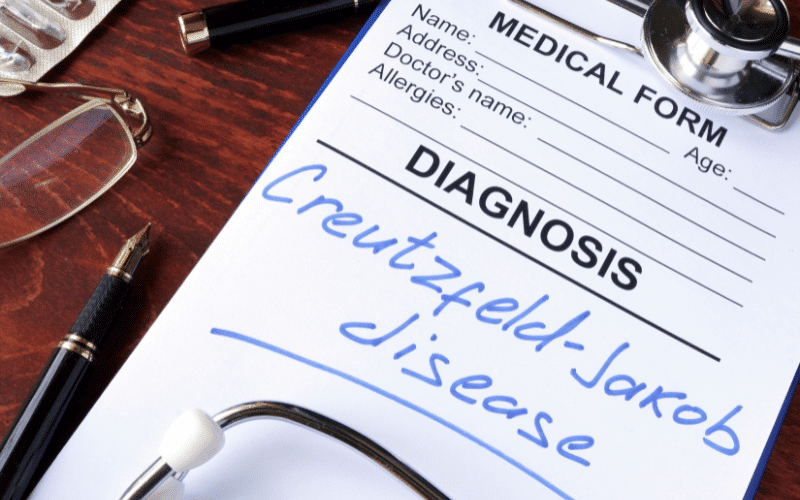 Symptom 1: Rapid Cognitive Decline
One of the earliest and most noticeable symptoms of CJD is a rapid decline in cognitive function. This can manifest in several ways, including memory loss, impaired judgment, and difficulty concentrating or thinking clearly. As the disease progresses, these cognitive issues become more severe, ultimately leading to dementia.
Memory loss in CJD patients can be both short-term and long-term, affecting their ability to retain new information and recall past events. This can lead to confusion and disorientation, making it challenging for patients to carry out everyday tasks and engage in conversation.
Impaired judgment is another hallmark of CJD, as affected individuals may struggle to make decisions or solve problems. This can impact their ability to perform complex tasks or make rational choices, which can be frustrating for both the patient and their caregivers.
As the disease progresses, cognitive decline worsens, and patients may experience difficulty with language, including speaking, understanding, reading, and writing. In the advanced stages of CJD, patients may become mute and lose their ability to recognize familiar faces or objects. (1)